Unlimited fitness/group classes available with your gym membership! All exercise classes are designed to help you reach your own personal fitness goals in a fun and energizing environment.
AERIAL YOGA FITNESS
Aerial fitness is a fun, upbeat class that is designed to increase muscle strength and flexibility. This class improves overall joint and muscle flexibility, core strength and stability, as well as providing a low impact cardiovascular workout. All while having so much fun you won't even realize you are exercising.
BENDER BALL BOOT CAMP
Bender Ball Boot Camp- This full body workout focuses on the abdominals and core while utilizing the bender ball. This class also puts an emphasis on the upper abs, side abs, and even your tough to reach lower abs.
BODY BALANCE
BODYBALANCE™ is the Yoga, Tai Chi, Pilates workout that builds flexibility and strength and leaves you feeling centered and calm. Controlled breathing, concentration and a carefully structured series of stretches, moves and poses to music create a holistic workout that brings the body into a state of harmony and balance.
BODY BLAST
Body Blast is a strength and cardio workout that will challenge your entire body- top to bottom- using different pieces of fitness equipment.
BOSU BOOT CAMP
Improve muscular strength and endurance in this challenging class that utilizes the BOSU Balance Trainer, bands, barbells, and hand weights for a full body workout. Check lazy at the door when you step into this class.
BOSU ~ STEP
This step aerobics class consists of choreographed step patterns. You'll challenge your mind and body as you burn calories. The intensity of your workout will be determined by the speed, travel, and execution of your movements. We recommend this class for anyone who has at least some group class experience.
CYCLE
Bring your outdoor cycling indoors and experience an athletic, adrenaline pumping workout done to music in a group setting.
FLEX
Tone, Stretch & Recovery Consistent stretch can have benefits beyond your expectations. It is especially essential in conjunction with any form of physical training. Tone for leaner muscles all over and with FLEX class, body sculpting moves target muscle groups including abdominals, back, biceps, chest, glutes, hamstrings, obliques, quadriceps, shoulders and triceps.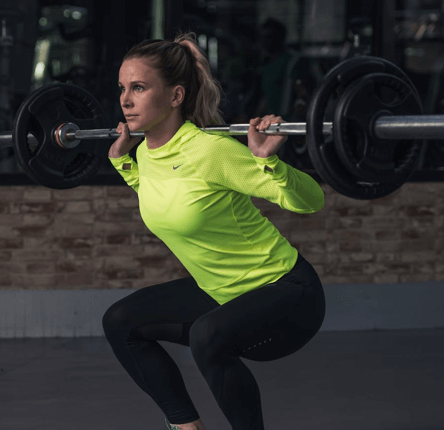 LIFT
Strength training based on the principle of overload. This highly efficient, full body strength training workout allows you to round out your group exercise experience using barbell, hand weights, and special timing. It's as easy as 1-2-3.
PIYO
PiYo™ combines Yoga and mat Pilates to enhance strength and flexibility, improve posture, and reduce stress.
SCULPTING
A strength training class using a variety of equipment for toning, sculpting, and building muscular strength.
SILVER SNEAKERS
SilverSneakers Classic focuses on strengthening muscles and increasing range of movement for daily life activities. Participants can use hand-held weights, elastic tubing with handles and a SilverSneakers ball. Often a chair is used for seated exercises or standing support.
STEP-N-SCULPT
Step aerobics workout followed by muscle conditioning exercises, and topped off with abdominal work and a stretch. This class gets your heart pumping and your muscles working!
STRENGTH ENDURANCE TRAINING
Just what it implies – a workout that challenges both muscular strength and muscular endurance. It is made up of six strength segments- using the barbell – designed to work the major muscle groups, alternated with six endurance segments utilizing small hand weights and the steps.
TAI CHI
Tai Chi is meditation, concentration, and balance, stretching, and flexibility. Tai Chi teaches patience and strength of mind, and it lowers stress. Tai Chi develops stamina, balance, muscle strength, and control as well as tranquility in both mind and body. The continuous succession of slow, calm movements calls into use every muscle and joint and promotes good circulation of the blood.
TRX
TRX is a form of suspension training that uses body weight exercises to develop strength, balance, flexibility and core stability simultaneously. It requires the use of the TRX Suspension Trainer, a performance training tool that leverages gravity and the user's body weight to complete the exercises.
TURBO KICKBOXING
T.K.B. is a pre-designed kickboxing interval class utilizing no equipment. Cardio sections use intensity drills and increased energy sprints followed by work recovery segments.
WILLPOWER & GRACE
willPower & grace is a fusion of cardio, strength, flexibility and core work. An action-packed hour for members of all levels.A great high-energy workout that will leave you feeling empowered and revitalized.
YOGA / YOGA STRETCH
Workouts that will help bring together your mind and body as you learn to both challenge and relax in a quiet environment. Join us as we improve posture, build strength, release stress, and increase flexibility.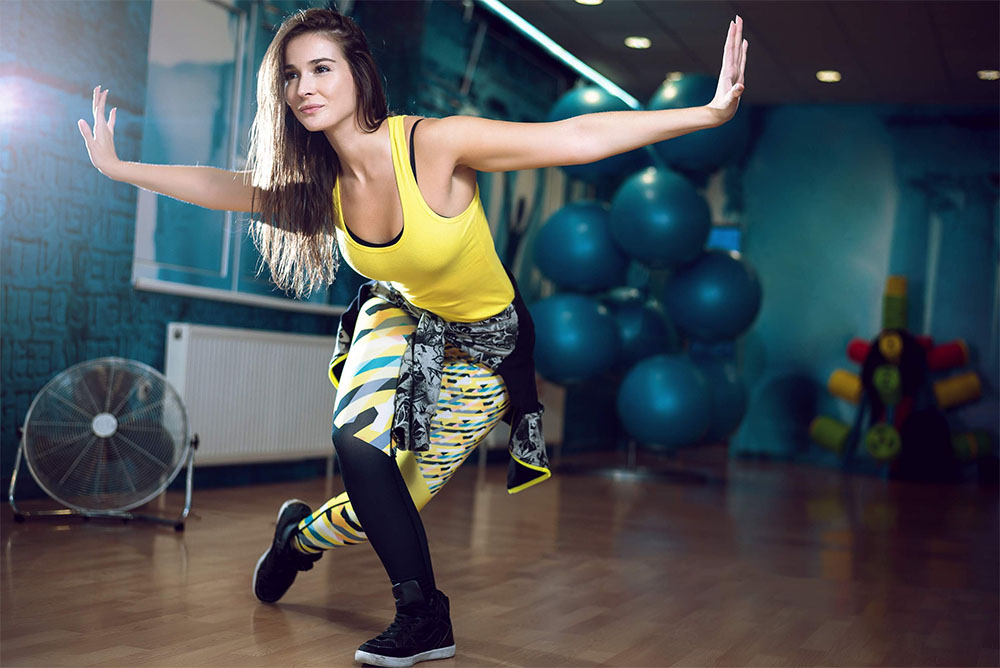 ZUMBA
Zumba® Fuses hypnotic Latin rhythms and easy to follow moves to create a dynamic cardio dance workout that will blow you away!